TOP 5 FALL SPICES TO SPICE UP WEIGHT LOSS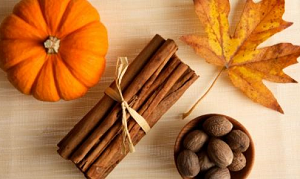 Fall is just around the corner. Can't you already smell the wonderful aroma of fall spices used to make things like
pumpkin pie
and all sorts of delicious dishes?
Spices are a great way to add flavor to foods, and use them in place of sweeteners to support better health.
But did you know that many of the spices typically used in autumn can
also help aid your weight loss efforts?
Not only do they offer a powerful punch when it comes to
antioxidants and phytonutrients
, they can help keep your metabolism revved up too.
Be sure your spice rack is ready and loaded with these fall spices to help kick things up a notch so that you can reach your weight loss goals even faster!
Allspice
Allspice is aptly named as it tastes like a blend of cinnamon, nutmeg and cloves.
You can use it in sweet and savory dishes for flavor as well as to relive indigestion or gas. If you've been adding more fiber-filled foods to your diet, which can help you feel fuller quicker, therefore promoting weight loss, you may have noticed this uncomfortable side effect.
Instead of giving up those healthy, fiber-rich foods, use allspice more often. It pairs nicely with fall fruits like apples, pears and plums as well as chicken dishes.
You can even roast fruits with this spice and add a dollop of plain, organic Greek yogurt for a tasty, healthy dessert.
SPECIAL REPORT >> 39 Ways to Use Honey and Why It's Good For You
Cinnamon
The smell of cinnamon has long been associated with the fall season, and it's one of the best when it comes to weight loss!
Not only is it considered a potent antioxidant, cinnamon has the unique ability to imitate the activity of insulin in the body.
Insulin, as you may already know, is the chemical in the body that helps regulate blood sugar levels. This is particularly important for diabetic patients, but even for those who aren't diabetic, raised blood sugar levels are problematic as they cause excess fat to be stored, which makes it more difficult to maintain or lose weight.
Use cinnamon liberally every chance you get – you can add it you're your coffee or tea, sliced fruit, plain Greek yogurt, smoothies and veggies like butternut squash or carrots.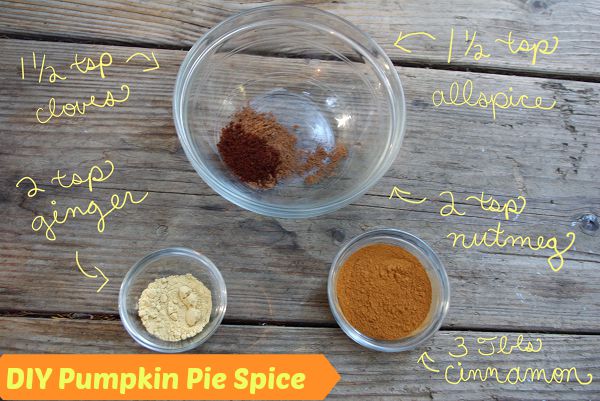 And…when you combine ALL of these great Fall Spices you'll have a great Pumpkin Pie Spice
Cloves
Cloves are often found in fall recipes like mulled cider. Yum, right?!
Not only do cloves provide a fantastic pop of flavor to a variety of dishes, reducing the need to use sweeteners or a greater amount of oils, they help to stimulate circulation, promote better digestion and a well-running metabolism.
In addition to hot cider, you can use cloves in oatmeal, when roasting those tasty fall fruits and veggies, as well as lean meats.
Ginger
Ginger is well-known as a natural healing aid for problems like bloating, gas and other digestive discomforts, but it's also a spice that has compounds which can give the metabolism a boost.
Some recent research has suggested that it even has qualities that may suppress the appetite and play a role in successful weight loss efforts.
Try slicing some fresh ginger root to use in a stir fry with a variety of vegetables and lean protein. Ginger tea tastes amazing on a crisp, fall day – jut steep quarter-size slices of fresh, peeled ginger in boiling water for 15 minutes. For an even greater boost of flavor and health benefits, add a splash of cinnamon too.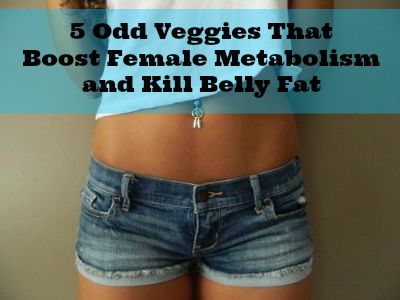 Nutmeg
Nutmeg is a delicate, savory spice that can be added to all sorts of dishes, adding vibrancy to enhance the flavors of almost anything.
If you're allergic to nuts, there's no need to worry – despite its name, there is no relation.
Not only is it incredibly rich in antioxidants, nutmeg has been shown to help strengthen the immune system and aid digestion, similar to many of its other spicy friends.
Add a pinch to stews, sauces, roasted veggies, smoothies or even
coffee!
Yours in Health,